Deer Hunter's MoonGuide App
What if you could predict, months in advance, the best days and times to catch a mature buck moving during daylight? The MoonGuide Hunting App does it for you and it's the only tool that will also tell you where you need to be hunting at those times! Deer spend the majority of their time in 3 main areas, bedding, feeding and transition zones – the MoonGuide App shows you exactly which of these areas you need to be hunting during the peak moon times everyday!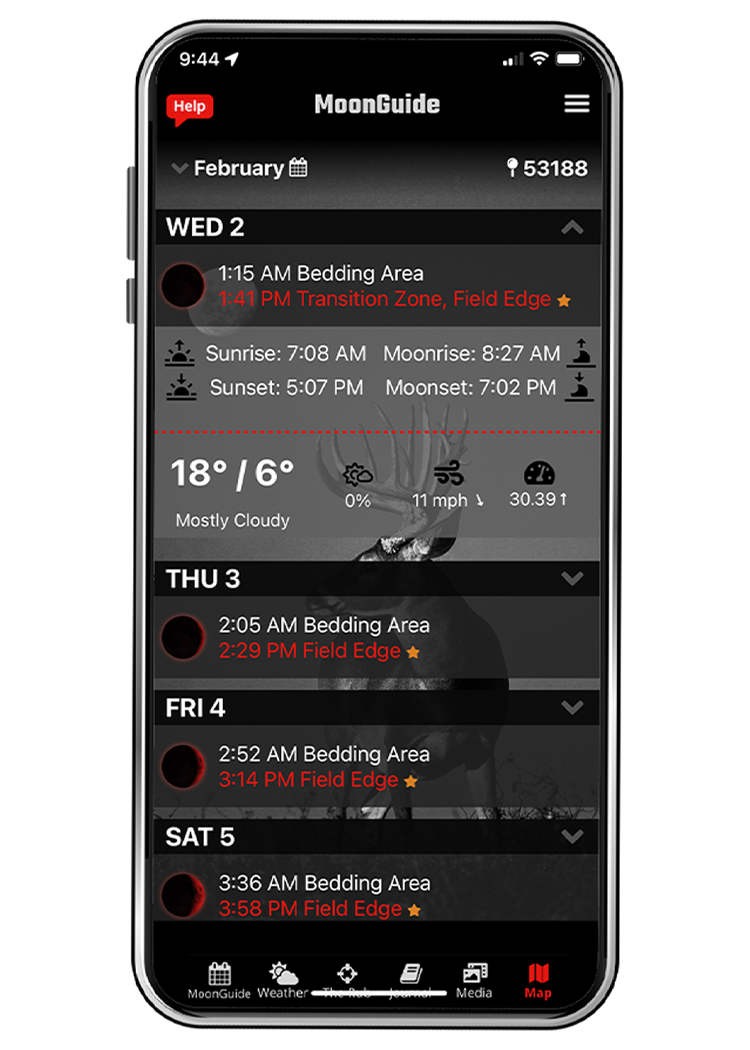 Plan Your Best Hunt
MoonGuide's exclusive Red Moon Science will put you in the right place at the right time to get that buck of a lifetime.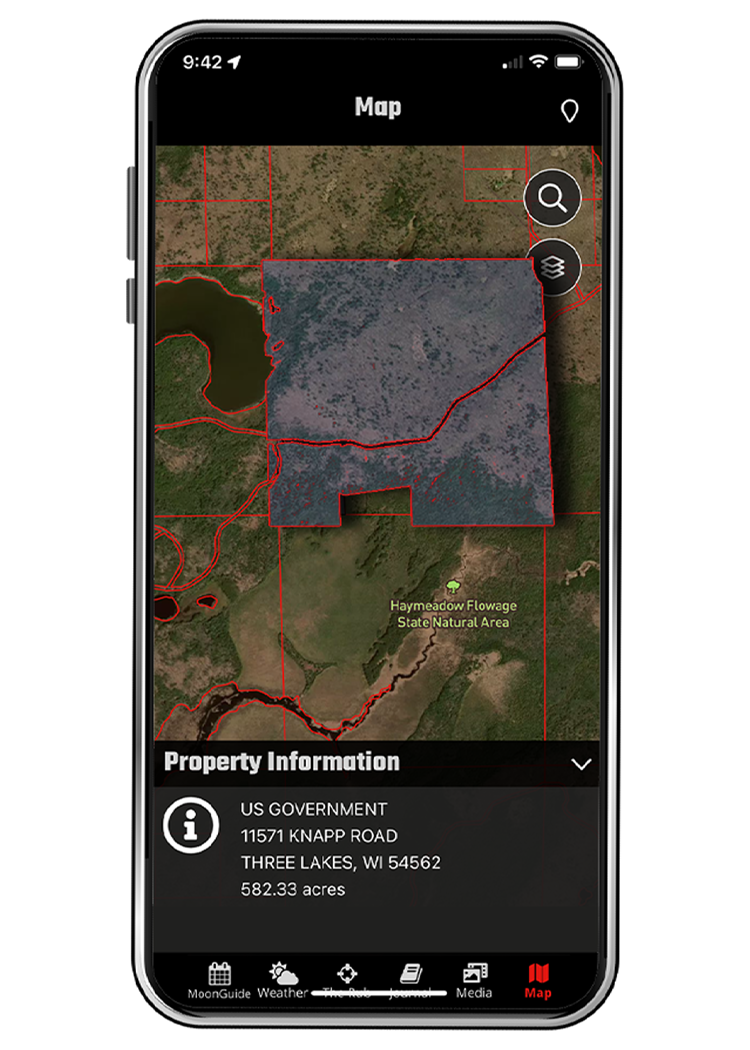 Landowner Data
Nationwide database of landowner information. View property lines, mark treestands, measure food plots and more on any of our base maps. View owner details; names, address, & acreage. Download on Android Here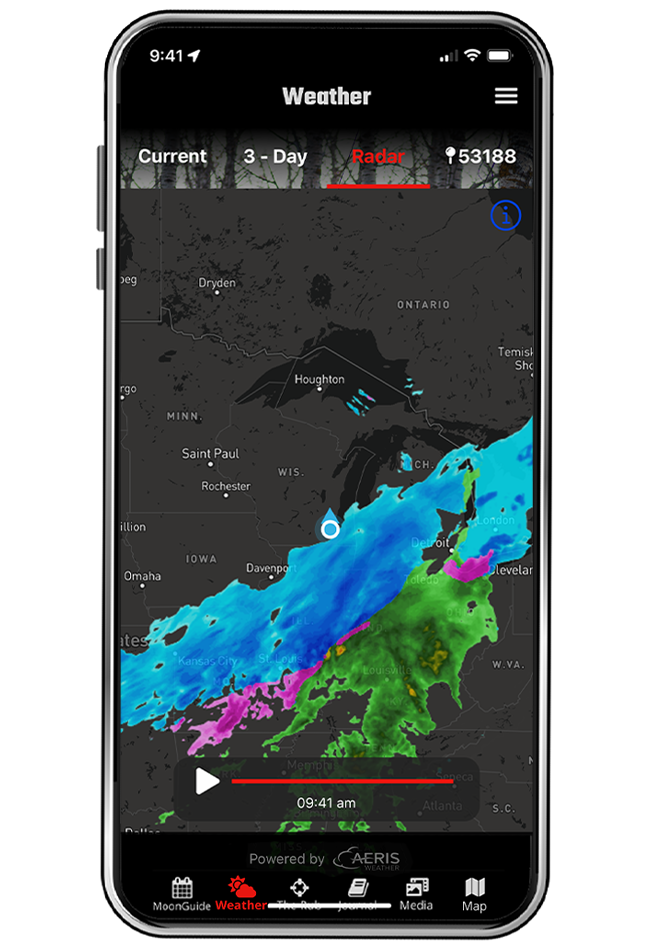 Weather
Access to current conditions, a 3 day hourly forecast, enhanced radar mapping, barometric pressure, wind direction and more.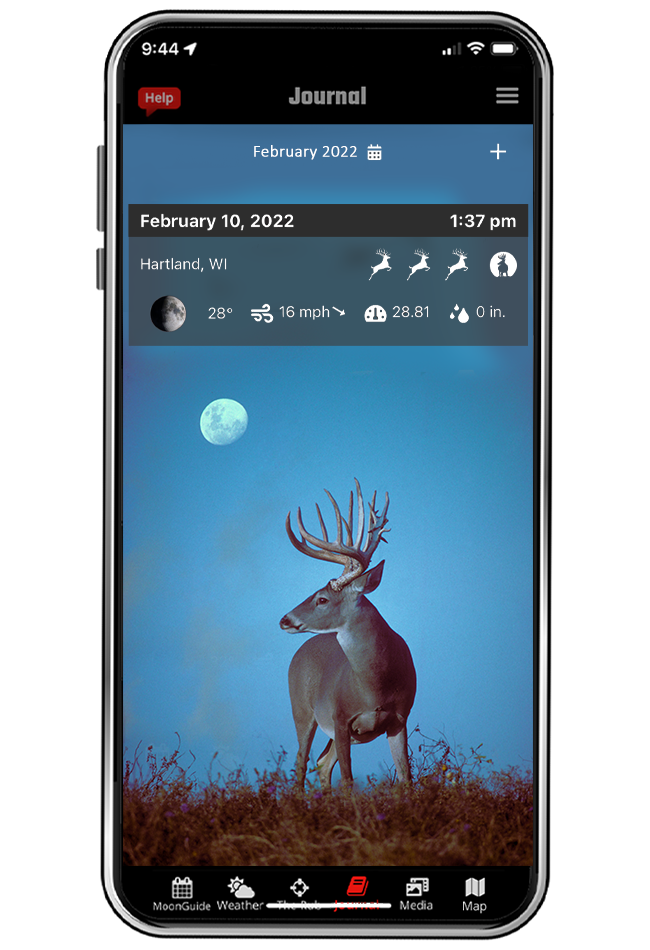 Field Observations
Record and track daily field observations in your personal hunting journal! Store deer activity, weather conditions, moon phase and trail cam photos.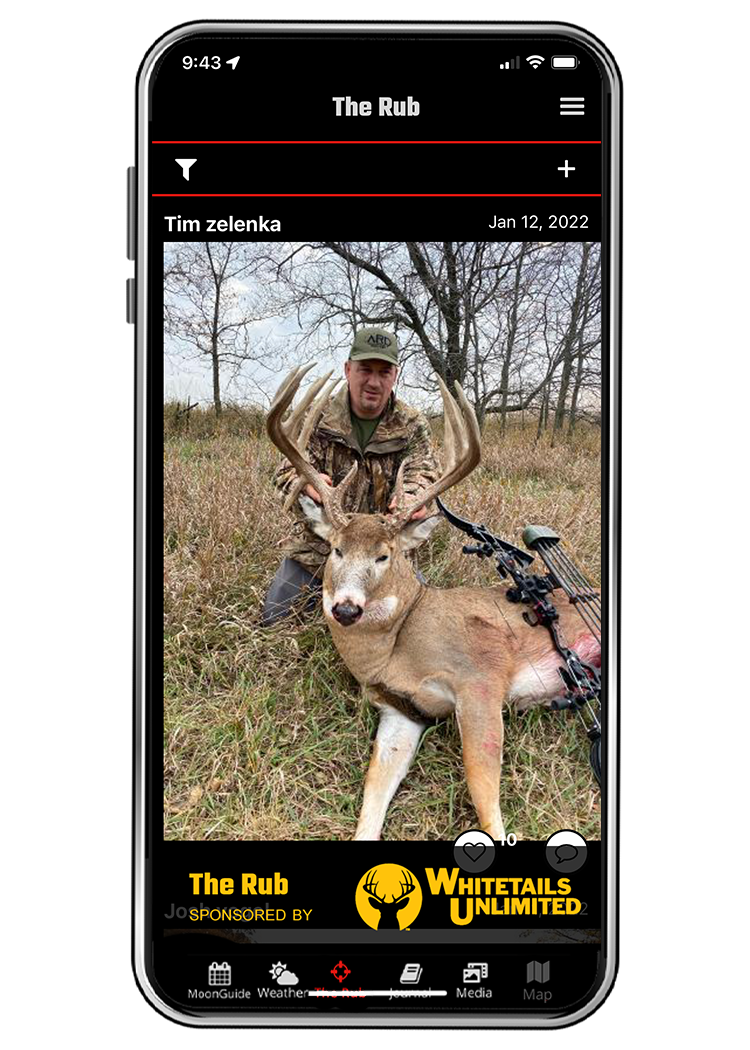 The Rub Community
Share your hunt with other MoonGuide users by posting a photo and story.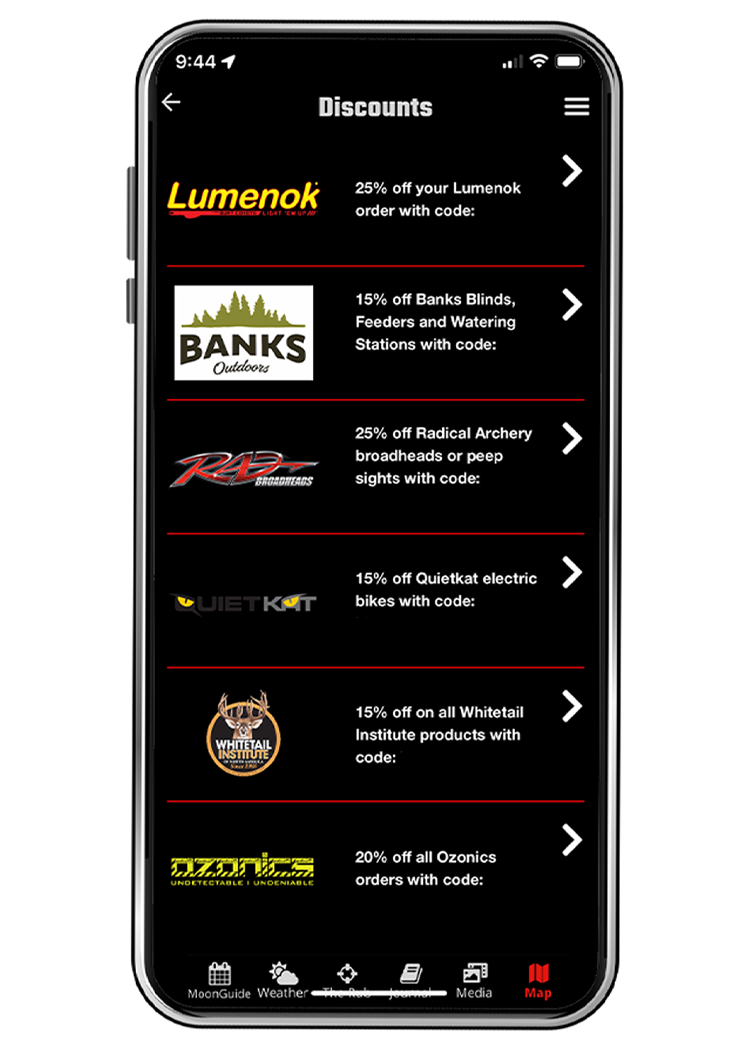 Premium Content
Get Adam Hays' hunting predictions for the season. The Rut Guide; tips and tactics and save BIG $$ on the gear you need with exclusive Pro Staff discounts.
Frequently asked questions
Red Moon is a term MoonGuide uses for the handful of days each month when the most significant gravitational pull of the Moon peaks within a few hours of primetime in the evening.
The MoonGuide data is based on the gravitational pull of the moon and its position in the sky.
The 2 times given on the MoonGuide are the "Peak Activity",  times for each day. The  "red"  times represent the when the moon has the strongest gravitational pull and the "black" times represent the 2nd strongest gravitational pull for that day.
No. The app automatically changes per your location.
The red dates represent the Red Moon - the best days to hunt each month.
Yes. The MoonGuide information changes every year.
The "Peak Activity" times change daily, so some of them are going to occur after dark. This information is included for your reference only and DOES NOT mean MoonGuide suggests you hunt outside of legal hunting hours in your state.