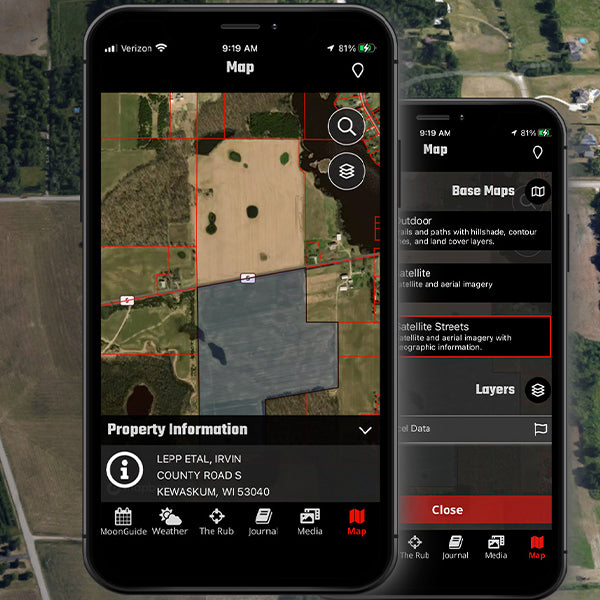 Killing big whitetails with any consistency is one of bowhunting's ultimate challenges. Matching wits with these survival experts is a game like no other and it's what drives me 365 days a year. Every buck comes with his own unique set of characteristics, making every season a new adventure and the game a true test for even the most seasoned outdoorsman. As tough as these cagey old deer can be to catch up with though,  the real hill to climb anymore seems to be just finding quality  areas to hunt and obtaining permission. Over the past 40 years of bowhunting all over North America, I've had to do my share of knocking on doors to obtain permission and I've learned a few tricks along the way that just might help you out.
Start Early!
Don't wait until right before season to start talking to landowners. Showing up at a prospective landowners door just days before season kicks off is not the way to go. Spring is a great time to get out and talk to the local farmers. Everyone is ready to get out and enjoy the weather and do a little work in the yard, giving you the opportunity to catch them already outside,  instead of knocking on the door. It always feels like a more comfortable introduction in the yard than at the front door.
Landowner Data
It's always a good idea to know who you are talking to before you show up unannounced. Do a little research on the local parcel data info in the MoonGuide App to find out the landowners name prior to your visit. Additionally, showing them an aerial view of their farm on your app lets them know you are aware of the property size and the property line boundaries as well. 
Dress Casual
Dress casual, no camouflage! Just because we are hunters doesn't mean we have to look the part too. Showing up in regular clothes and looking respectable never hurts and I've even gone as far as taking the wife or the dog along for the trip for added measure.
Give Proof
If at all possible, give the landowner some proof of who you are. Business cards are a great way to break the ice and to give the landowner your name, address, phone number and even what business you're in. Who knows, that card could be the reason they call you in the future even if you get rejected initially.
Help Out
Lend a hand! Sometimes all it takes is offering to help out around the property here and there to show you're willing to give back in exchange for the privilege to hunt. It's not a one way street here, the landowner has paid for the property, pays taxes on it and pays to maintain it - he doesn't have to let anybody hunt his property, give him a good reason to let you.
Lease Option
Lastly, if all else fails you can always offer to lease the land. With today's economy, landowners might be in a position they've never been in before and helping to cover property taxes or some extra cash to help pay the bills might be the deal closer that was not even a consideration before.